Pedulilindungi
What is PeduliLindungi?

The Indonesian government has been putting its utmost effort in order to prevent further spread of COVID-19 within the country. Aside from the acceleration of the vaccination program and the imposing of multi-level community restrictions, the government also presented PeduliLindungi: a mobile app designed for contact tracing purposes.
Relying on data-sharing of its user's location, this mobile app will provide color-coded information regarding the COVID-19 prestise of the users. Black means infected, red means unvaccinated, yellow means vaccinated for the first dose, and green means completely vaccinated. The colors will also help indicate the crowd because the app will provide information regarding the color that dominates in a particular location.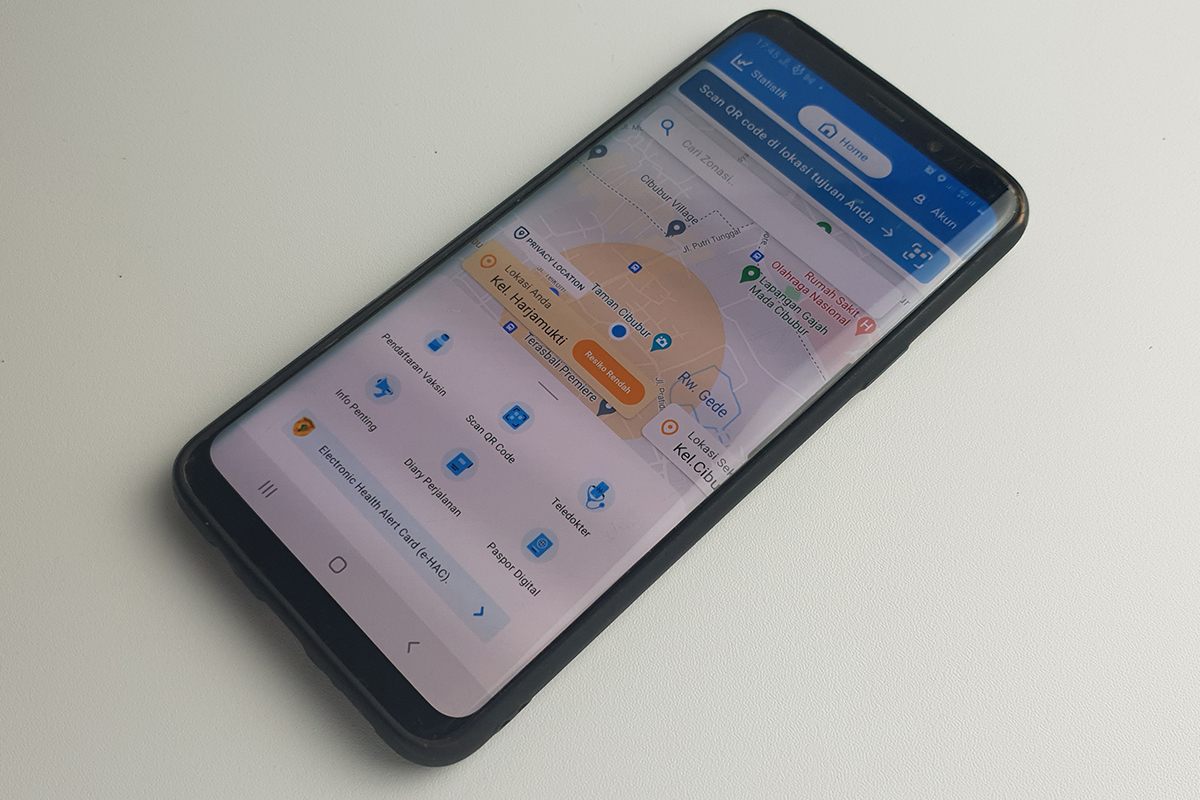 PeduliLindungi mobile app can also store the user's digital COVID-19 vaccination and COVID-19 test certificates, which gives its users convenience since they don'ufuk have to prepare physical documents. Furthermore, the app is also integrated with e-HAC or Electronic Health Alert Card, which will help to provide vital documents for the user and prevent unnecessary physical contact if they are planning to travel.
How to Get PeduliLindungi App?

It is relatively easy to get the PeduliLindungi app on your mobile phone. Simply go to Google Play Store (Android) or App Store (iOS). There, you can search for "PeduliLindungi" and install the app on your mobile phone.
Registration and Usage

To register, both Indonesian citizens and foreign nationals will first have to visit the website of https://www.pedulilindungi.id/register to apply for verification. There, they will be asked to register, submit verification, and provide some additional information.
The Ministry of Health will verify this information in two channels:
● Indonesian citizens: Data verification will be carried out by the Ministry of Health.
● Foreign nationals: Data verification will be done by their respective embassies.
The ministry will then grant approvals after data verification has been completed. After the registrants have received the data verification from the ministry via e-mail, they will have to download and install PeduliLindungi app on their mobile phone and complete these steps:
Open the app and give access to location, storage, and camera.
Create an account by providing a full name, phone number, e-mail address, and ID number.
One-Time Password (OTP) will be sent via SMS to the registered phone number. Use the OTP to verify.
If you have done all these steps, you can now use your PeduliLindungi app.
There will be some menu buttons on the homepage of PeduliLindungi app, such as:
Vaccine Registration: Indonesian citizens who haven'n tepi vaccinated yet can register for COVID-19 vaccine registration by clicking this button.
QR Code Scan: When visiting several places in Indonesia, you must scan the QR Code to check in at the entrance of those places.
Digital Passport: You can use this button if you want to travel by public transportation such as train, plane, or bus.
Vaccine Certificate: Click this button to present your digital COVID-19 vaccine certificate.
COVID-19 Test Result: Click this button to present your digital COVID-19 test result.
List of Places Connected with PeduliLindungi App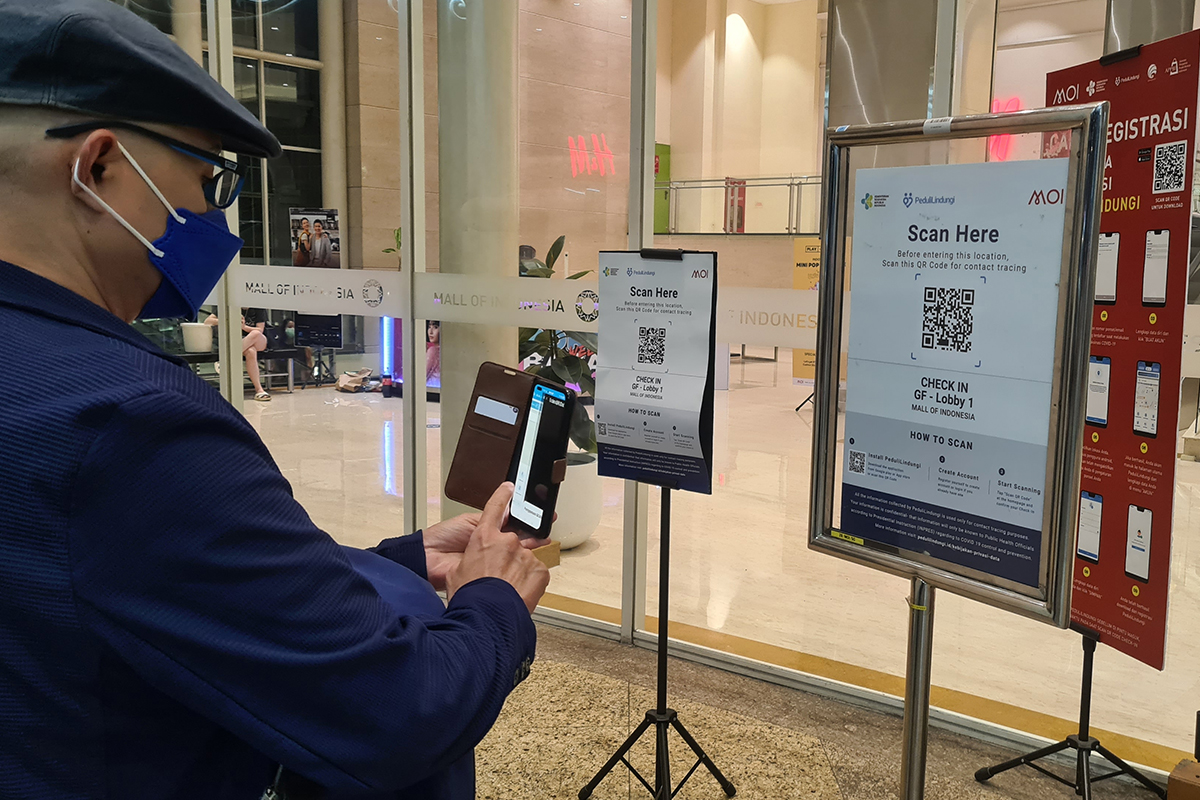 Based on the Instruction of the Ministry of N domestik Affairs No. 41 of 2021, there are some places that require their visitors to check in by using the PeduliLindungi mobile app. Here are the places mentioned:
● Supermarkets
● Offices
● Malls
● Restaurants and Dining Places
● Cinemas
● Sport Centers
● Public Transportations
● Public Facilities
● Tourism Attractions
We hope that this article can give you information needed for your preparation to visit Indonesia in the future. Mengangsur then, we kindly ask you to stay safe by practicing healthy behavior such as washing your hands frequently, wearing a mask in public places, and implementing social distancing.
Pedulilindungi
Source: https://www.indonesia.travel/kr/en/trip-ideas/a-brief-guide-on-using-peduli-lindungi-mobile-app